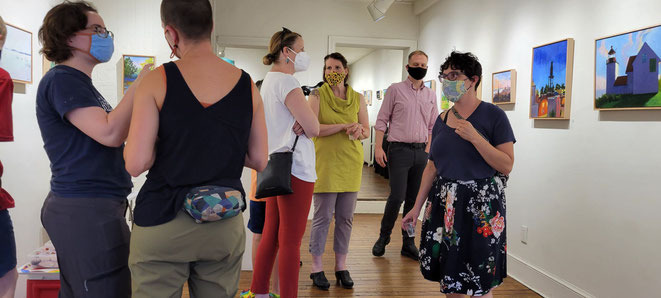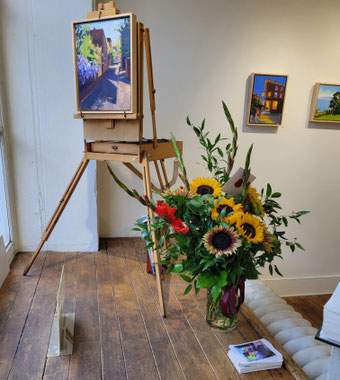 In July of this year, I finally had my long-postponed solo show. I had worked towards this show for several years and then it had to be rescheduled due to Covid-19. For more than an year, I did not know if I would even have a chance to show this work. 
In May, the gallery owner called and asked if I would be ready to show in about six weeks. Luckily, I had nearly 40 paintings framed and ready to go. 
It felt wonderful to show the work. Painting can be isolating at times and quarantine only made solitary studio practice seem even more lonely. An exhibition offers an opportunity to connect with people. I can see what people respond to in my work. It is good to see all the work hung together- allowing one to see progress and growth as an artist. I can never see it all together in the studio because there is not enough room to see the work not surrounded by visual clutter.
Instead of doing an art opening on 4th of July weekend we did a closing reception on July 31st. Throughout the evening, friends and collectors stopped by to see the work. I saw more people in those few hours than I had seen in more than a year. It was wonderful to meet new people and talk to friends and acquaintances. 
Over all, sales were good. About a third of the work went to new collectors. As artists, we are not supposed to want sales or talk about the more commercial aspects of art production. However, art sales mean that I can support my art practice and the income from my artwork allows me more time for creativity.
Looking at art work has some of the same mental health benefits as walking in nature. If you experience pleasure from the arts, whether it is the visual arts or performing arts, think about supporting those artist and supporting your own well being by collecting their work.